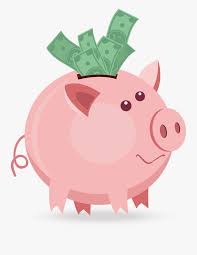 Here at the Bolton Macmillan information and support service we don't have a financial adviser that works directly with our team. However we do have contacts in local organisations and within the Macmillan network that can provide information and support.
Whatever your worries:
| | |
| --- | --- |
| Mortgages | Energy |
| Struggling with mortgage payments? Having difficulty explaining your situation to your lender? Unsure of the options available? | Concerned about fuel or water debt? In need of insulation? Experiencing problems with your boiler? An npower customer? |
| Insurance | Debt |
| Having difficulty claiming your insurance policy? Concerned about travel insurance, critical illness or life insurance? Unsure of the options available? | Worried about debt? In need of a debt management plan? Struggling with debt repayments? Unsure of the options available? |
| Pensions | Budgeting |
| Unsure what to do with your personal or company pension? Thinking of retiring? Unsure of the options available? | Having difficulty making financial decisions? Worried how to budget with less money coming in? Unsure of the options available? |
| Wills and Estate Planning | |
| Considering making a will? Worried about who'll look after your affairs? Unsure of the options available? | |
Macmillan Financial Guidance Team
The Macmillan Cancer Support Financial guidance team offers a comprehensive financial support for people affected by cancer. This Financial Guidance service is accessed through the Macmillan Support Line, where expert staff offer information, and guidance on a variety of financial issues. For support please contact them on 0808 808 00 00. Alternatively we can refer you to the service if you wish to Contact us.
Money Skills Advice Bolton
Offer free impartial money guidance to people who live, work or study in Bolton.
"To empower and equip local Bolton residents with the necessary awareness, information, skills and tools to enable them to respond positively to the challenges of the financial world".
To access support please call: 01204 33 2916
For more information: https://www.boltonsmoneyskills.org.uk/
Christians Against Poverty
Can assist with debt and budgeting.
For more information on what support is in your area:
https://capuk.org/i-want-help
Macmillan Grants
Contact us today to see if you are eligible to apply for a Macmillan Grant, these are means tested so we will enquire about your income and savings to assess whether you are suitable to apply for support. A Macmillan grant is a one off payment of approx £300.
Other local and national grants
The website Turn 2 Us lists grants you may be eligible for: https://grants-search.turn2us.org.uk/ .
You can put in your details and it will create a list of Grants you could apply for. Most of these may require you to apply through a service or organisation. If you see something you think you may be eligible for please contact us and we can discuss this with you.