When you are diagnosed with cancer, you are likely to feel a range of emotions. These may change over time, during treatment and when treatment has finished.
It's important to remember that when you are trying to come to terms with an illness there is no right or wrong way to feel. Everyone is different and you will deal with things in your own way.
We hope that the information in this section might be helpful in dealing with the feelings you have. There are also suggestions of things that you can try to help you cope.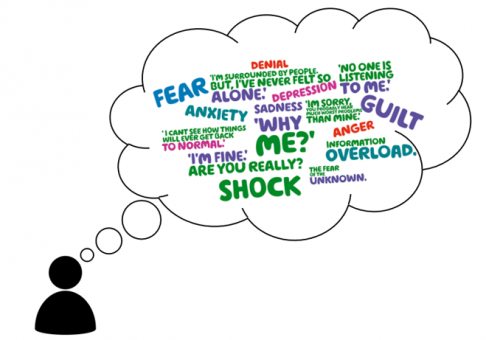 Things that can help:



Pace yourself so you spend energy on what you want to do and what's important
Let your family and friends know how they can help
Try to eat healthily to help you recover
Be kind to yourself – find time to do something you enjoy every day. Read more about self-care here >
Be physically active – get the right balance of resting and being active – too much time sitting or lying down can make you feel tired for longer. Read more about physical activity here >
Try relaxation techniques – see our self-care section for more information
Talk about how you feel and if you need extra support contact the Macmillan Cancer Information & Support Service or ask your hospital team or GP to refer you to someone who can help
How quickly it takes to get back to doing everyday things depends on your type of cancer, your treatments and your general health
Bolton have a cancer psychology service, if you think you may need a referral to this service please give us a call and we can talk through this.
Support Groups
Joining a support group or self-help group can have many benefits. Talking to people in a similar situation to you can help you feel less alone and that your feelings are normal.
Please note our support groups are currently suspended due to COVID.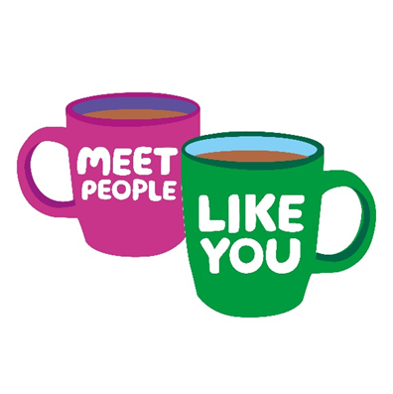 Virtual Chat & a Cuppa
Bolton Macmillan Cancer Information & Support Service 
Join us every Wednesday morning, 10am – 11am for a virtual brew and a chat. If you would like to come along and meet others going through a similar situation, give us a call on 01204 663059 or email us [email protected]
Bolton Macmillan Walk 'N' Talk
We would be delighted to welcome anyone who has been affected by cancer, including carers, family and friends, to come along and join us.
Whether you're being treated for cancer or you're recovering, walking can help to keep your mind healthy as well as your body. It's free and fun – all you need is a pair of comfortable walking shoes!
Walks are at a medium/slow pace and last for about 30 minutes.
We meet on the first Friday of each month at 1pm at various places in the Bolton area all year round. For details of our upcoming walks, please see our Events page.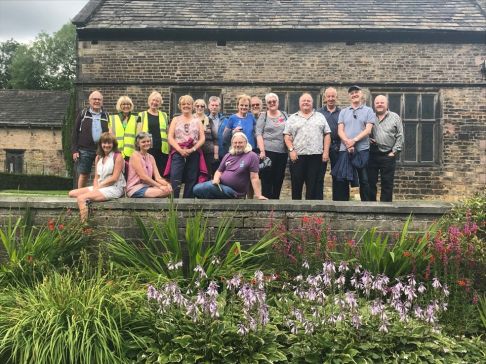 Blood Cancer Support Group – Bolton
If you have lymphoma, myeloma, leukaemia or any other blood cancer diagnosis or someone close to you has, we have a support group for you.
Join us from 5.30pm – 7pm on the first Tuesday of alternate months- March, May, July, Sept & November. At the Triangle , New Church Road, Bolton, BL1 5QP
Everyone welcome
For further information contact: Karen: 07710393891
Lymphoma Action : 0808 808 5555
Bury Cancer Support Centre 
Bury Cancer Support Centre offer practical, emotional and social support. Their team of experienced & professional staff and volunteers are always warm and welcoming.
They provide a range of services including complementary therapy from qualified professionals in a comfortable, and friendly centre. For more information contact them or drop in and see them at
Bury Cancer Support Centre, 406 Bolton Road, Bury, BL8 2 DA
Mon – Wed – 10.30am – 4.00pm Thursday – 3pm – 8pm
Tel 0161 764 6609 [email protected]
Prostate Cancer Support Group – Bolton & Districts
The Group in Bolton offers advice and support to anyone; partner or carer of those affected by this increasingly common form of male cancer.
Prostate Cancer Support Group are a group of men living with prostate cancer, their families and those interested in improving the care and support of those affected by prostate cancer.
The Bolton Prostate Cancer Support Group meet on the second Wednesday of every month, 2-4pm at St. Luke's Church, Chorley Old Road, Bolton. For more information, please call 07818005479
Bolton Cancer Voices
Do you love to sing? Have you ever received a cancer diagnosis?
Bolton Cancer Voices is an inspirational, welcoming choir open to anyone who has received a cancer diagnosis of any type at any time. The choir provides a positive, motivational and diversionary environment where members have fun, enjoy the challenges and exhilaration of performing and have a focus aside from their illness. It offers an informal forum to meet with others in a similar situation and benefit from mutual support and understanding.
Membership is free and there is no requirement to read music or auditions to worry about.
Rehearsals take place on Mondays 7:30pm-9:00pm at The Friends Meeting House, Silverwell Street, Bolton, BL1 1PP. For more information, please contact Karen Elliott on 01204 595562 / 07773164235. Email: [email protected]
Boots No.7 Skin Care and Make Up Masterclasses
These sessions are delivered by the Boots No.7 Team. Sessions are designed to help boost confidence and wellbeing as well as being informative. Ladies are taken through a step by step skincare beauty regime and are given gift bag to take home.
The Skin Care & Make Up sessions are held at Giles House, 43 Chorley New Rd, Bolton, BL1 4QR, between. Places are limited so booking is essential. To book a place call 01204 663059 / 462442 / 390625.
Life After Cancer
As you have fewer hospital visits and start to recover from the side effects of treatment, you may begin to feel relieved and hopeful. You may need to take it slowly at first, but doing some of the activities you did before cancer treatment may help you to feel more positive.
It's understandable that having cancer can make you feel uncertain about the future. And it's natural for this to continue after cancer treatment has ended. Taking control of the things you can do something about can help feelings of uncertainty.
Other feelings you may have include isolation or loneliness, a loss of confidence, or anger. You may find these feelings come and go at different times. And some days they may feel stronger than others.
Talking about how you feel with someone close can make it easier to cope.

HOPE stands for Help Overcoming Problems Effectively. It is a course that helps people who have had cancer to get on with life after treatment has finished.  Run by a healthcare professional and someone affected by cancer, it will provide support and information to help you manage the day to day impact of your condition. What's more, it's a great opportunity to meet people in a similar situation to you.
How it can help ?
Rediscover your Strengths
Manage the day to day impact cancer has had
Plan for the future
Be better equipped to deal with anxiety and uncertainty
Get support from people going through a similar thing
It runs for 6 weeks, 2 ½ hours a week and refreshments are provided. For more information about our next course contact us.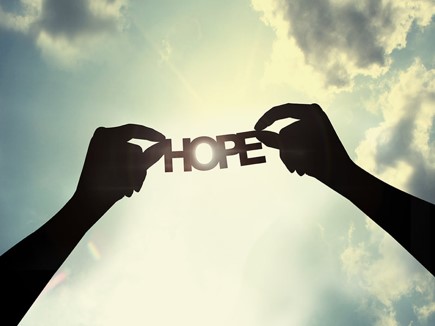 Getting back to normal
The time after treatment is often a period of change. You're finding out what's now normal for you or what some people call their 'new normal'. Give yourself time to discover and adjust to what this means for you. You'll find out any changes to what you can and cannot do.
Try not to rush things. See your recovery as small achievable goals that you can manage and slowly build up. For example, a goal could be going for a short walk most days or trying to eat healthily most days. You can be flexible with yourself. Setting goals, whether big or small, and working towards achieving them can bring different benefits and help you to feel more in control.
Over time you'll gradually find yourself getting back into the routine of everyday life. Other things start taking over and cancer becomes less of a focus for you. You may get out more and see friends, go on holiday, get back into sport or hobbies, or go back to work.
Your cancer experience may change your outlook on life. Or you may think about things differently than you did before. Some people decide on what's important to them and make new priorities. You may discover new interests, make lifestyle changes to improve your long term health or lead a less stressful life.